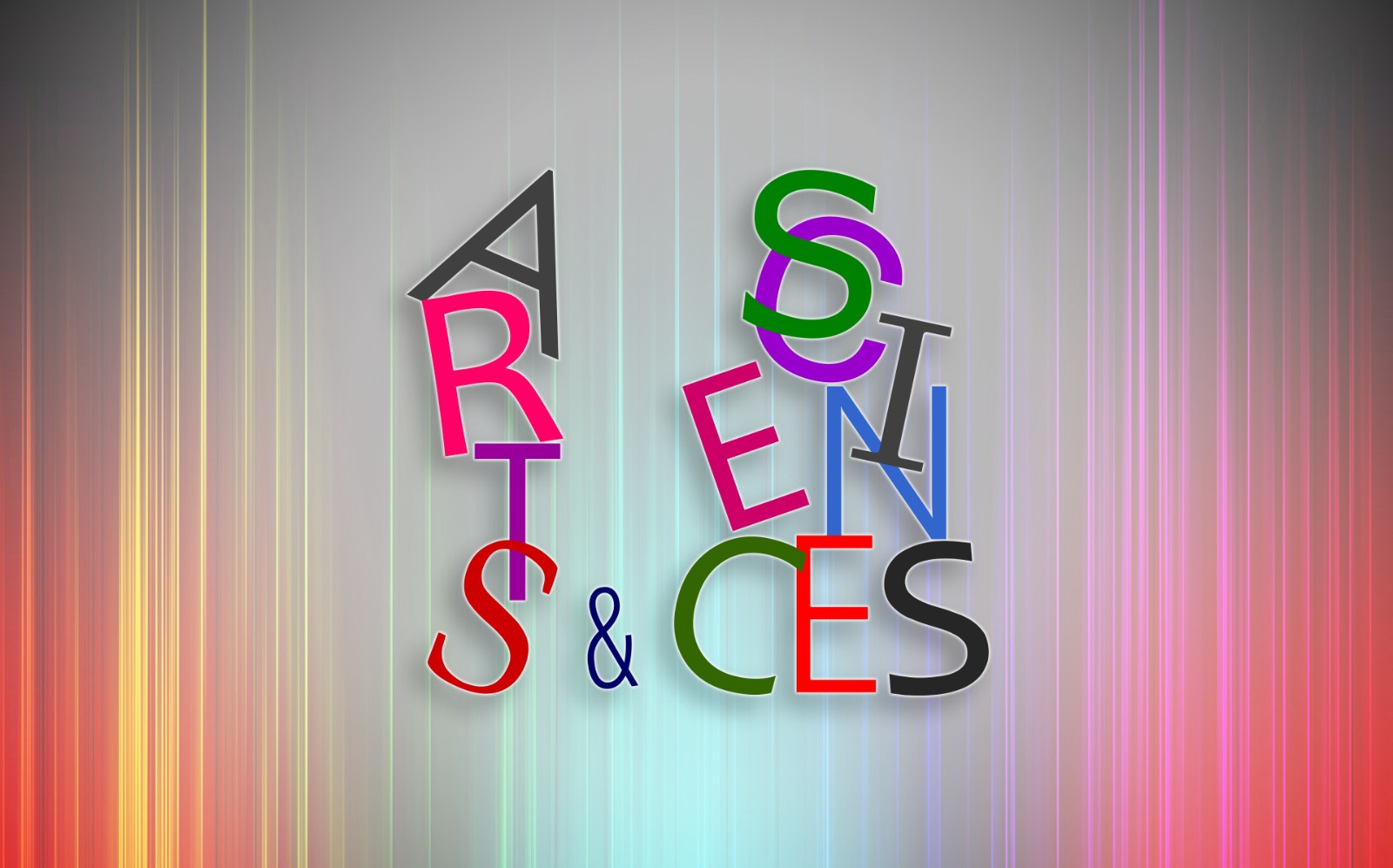 Aims and scope
Objectifs de la revue
The Arts and Sciences journal presents works, achievements, reflections, techniques and prospects that concern all creative activities related to the arts and sciences.

Painting, poetry, music, literature, fiction, cinema, photography, video, graphic design, archeology, architecture, design, museology etc. are invited to take part in the journal as well as all fields of investigation at the crossroads of several disciplines such as pigment chemistry, mathematics, computer science or music, to name but a few examples.
La revue Arts et sciences présente les travaux, réalisations, réflexions, techniques et prospectives qui concernent toute activité créatrice en rapport avec les arts et les sciences.

La peinture, la poésie, la musique, la littérature, la fiction, le cinéma, la photo, la vidéo, le graphisme, l'archéologie, l'architecture, le design, la muséologie etc. sont invités à prendre part à la revue ainsi que tous les champs d'investigation au carrefour de plusieurs disciplines telles que la chimie des pigments, les mathématiques, l'informatique ou la musique pour ne citer que ces exemples.
Journal issues
---
Recent articles
Neoplatonic influence and the divine proportion in the works of Leonardo da Vinci
The influence of the neoplatonic Academy of Florence on the work of Leonardo da Vinci is shown. His fascination for the sacred geometry, the flower of life and especially the golden number appears in many Leonardo's drawings (...)
A horse designed by Leonardo da Vinci and the golden ratio
A recently discovered drawing of a horse by Leonardo da Vinci gives us the opportunity to highlight the ubiquitous use of the golden ratio by the master, confirming the Greek inspiration of who was nicknamed the "new (...)
Feeling and Seeing: Colours, Matters and Forms of Feeling in Non-Figurative Art after the Second World War
From the end of the 19th century onwards, a renewed approach to the spectator's perceptive act in the theoretical discourse on art was asserted, concomitantly with the psychological and philosophical discourse. The (...)
Mineral and/or living
The relationship between the mineral and the living has always been a subject of debate, but nowadays it is of growing interest, probably due to scientific advances that have blurred the classical distinction between living (...)
On the paths of evolution and civilisations: "The Beaver and its artistic representation"
These excerpts from the book "The beaver of the Cevennes, introduction to complex evolutionary processes" are dedicated to its artistic representation in France and Canada, where it appears on the totem of the first (...)
Maritime and scientific explorations in the footsteps of sailor "Jean-ne Barré"explorer and naturalist, in Madagascar
Jeanne Barré was the first woman naturalist on board a ship for scientific exploration, historical documents testify to her presence on board the frigate "L'Étoile" during the Bougainville expedition, around the world and in (...)
How Art Works. A Psychological Exploration.
What explains our attitudes to art? Why do we attribute a particular meaning to art objects and events? Ellen Winner introduces us to the current state of psychological research on art. She shows us how aesthetic experience (...)
The Cephalopods of Jean-Baptiste Vérany : the Beast and the Beauties
Jean-Baptiste Vérany (1800-1865) was a naturalist of wide interests, and the founder of the Muséum d'Histoire Naturelle de Nice. His specialty was marine mollusks, especially cephalopods (e.g. octopuses, squids). Vérany's (...)
Some thoughts inspired by Borges
In his short story entitled "Tlön uqbar orbis Tertius" Borges imagines a world in which things exist because of the imagination of humans. He takes the example of a walk that would have disappeared because a beggar would (...)
Editorial Board

Editor in chief

Marie-Christine MAUREL
Sorbonne Université, MNHN, Paris
marie-christine.maurel@sorbonne-universite.fr

Co-Editors

Jean AUDOUZE
Institut d'Astrophysique de Paris
audouze@iap.fr

Georges CHAPOUTHIER
Sorbonne Université
georges.chapouthier@upmc.fr

Mickaël FAURE
Ecole des Beaux-Arts
mickael.faure@versailles.fr

Jean-Charles HAMEAU
Cité de la Céramique Sèvres et Limoges
jean-charles.hameau @sevresciteceramique.fr

Joëlle PIJAUDIER-CABOT
Musées de Strasbourg
joelle.pijaudier@wanadoo.fr

Bruno SALGUES
APIEMO et SIANA
bruno.salgues@gmail.com

Ruth SCHEPS
The Weizmann Institute of Science
Israël
rscheps@hotmail.com

Hugues VINET
IRCAM, Paris
hugues.vinet@ircam.fr

Philippe WALTER
Laboratoire d'archéologie
moléculaire et structurale
Sorbonne Université Paris
philippe.walter@upmc.fr


---
Submit a paper