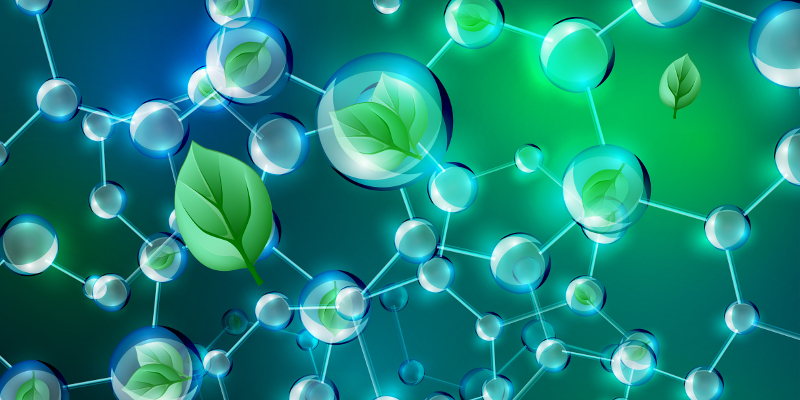 Aims and scope
Objectifs de la revue
Phytochemistry concerns the analysis of the secondary metabolites of plants, algae and fungi, their associated microorganisms, their functions, their biosynthesis, their biological properties and their pharmacological and / or toxicological effects in animals and humans.
Please download the layout instructions (for the Chemistry papers): instructions
The journal publishes original works and disseminates all aspects of the subject that aims to deepen the knowledge of the original disciplines.
- Arrêt de la revue en 2020 -
Merci de télécharger les consignes de mise en page (pour les articles de Sciences Chimiques) : consignes
Phytochimie s'intéresse à l'analyse des métabolites secondaires des plantes, algues et champignons, à leurs micro-organismes associés, à leurs fonctions, leurs biosynthèses, leurs propriétés biologiques ainsi qu'à leurs effets pharmacologiques et/ou toxicologiques chez l'animal et l'Homme.
La revue publie des travaux inédits et diffuse l'ensemble des aspects d'un sujet ayant pour objectif d'approfondir la connaissance de champs disciplinaires originaux.
Journal issues
---
Recent articles
Chemical composition and pharmacological activities of Tunisian Eryngium species (Eryngium L., Apiaceae)
Ameni Landoulsi, Vincent Roumy, Céline Rivière, Sevser Sahpaz, Jeannette Benhamida, Thierry Hennebelle
The genus Eryngium L. (Apiaceae, Saniculoideae) comprises more than 250 species used in traditional medicine and used as food throughout the world. In Tunisia, only eight species are encountered: E. barrelieri Boiss. (syn. Eryngium pusillum L.), E. campestre L., E. dichotomum Desf., E. glomeratum Lam., E. ilicifolium Lam., E. maritimum L., E. tricuspidatum L. and E. triquetrum Vahl. This paper reviews the available literature, and sums up reported traditional uses, bioactive compounds and pharmacological activities of these species.
---
Specificity of rosemary (Rosmarinus officinalis L.) essential oil indigenous to Corsica and Sardinia
Joseph Casanova, Félix Tomi
The distinctiveness of Rosmarinus officinalis L from Corsica and Sardinia is known since a long time and the essential oil (EO) isolated from flowering tops is known as "Rosemary EO, verbenone chemotype". Verbenone is accompanied by ∝-pinene and bornyl acetate. The aim of this review is to compile the various compositions reported in the literature, all of these containing the three representative components but in concentrations which substantially varied from sample to sample (collective oil samples from industrial sources or laboratory made individual samples). Finally, oil samples containing verbenone and/or bornyl acetate, isolated from plants growing in other countries than Corsica and Sardinia are briefly reported.
---
Chemodiversity or taxonomy error? A search for the true phytochemical profile of Ferula arrigonii Bocchieri
Louis-Félix Nothias, Mauro Ballero, Andrea Maxia, Federica Pollastro, Pieter Dorrestein, Julien Paolini, Marc Litaudon, Giovanni Appendino
The guaianolide 11,13-dehydrogrilactone (2) was previously described as alleged chemotaxonomic marker of the Sardo-Corsican endemic species Ferula arrigonii Bocchieri. In the present work, the presence of this component could not be confirmed in various extracts obtained from plants harvested in Sardinia and Corsica island as well as in its vegetal material from reference herbarium species. All studied samples of F. arrigonii showed a homogenous phytochemical profile characterized by sesquiterpene coumarin ethers. These results suggest that the previous
investigations have probably been carried out on plant material corresponding to an atypical niche chemotype or, alternatively, that they resulted from an erroneous identification.
---
Anti-protozoal activity of essential oils and their constituents against Leishmania, Plasmodium and Trypanosoma
Thanh Binh Le, Claire Beaufay, Natacha Bonneau, Marie-Paule Mingeot-Leclercq, Joëlle Quetin-Leclercq
Because there is no or only low efficient vaccine available for protozoan diseases and current treatments have serious drawbacks in terms of safety, resistance, cost and administration pathway, the search for new active compounds against Leishmania, Plasmodium and Trypanosoma is crucial. In this review, we focus on papers related to anti-protozoal activity of essential oils and their components and published from 2013 until April 2017. We show here that among the 157 essential oils and 51 pure compounds analyzed, some can be considered as potential anti-parasitic agents showing selective in vitro but also in vivo activities with sometimes a proposal of their target and/or mode of action.